DOCUMENTARY FILMS
Stunning visuals and compelling narratives entice viewers of all ages to visit some of the most inaccessible wild places and experience s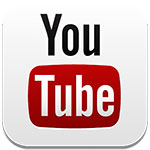 ome of the most spectacular phenomena in the natural world through the eyes of our videographers.
Our experience is leveraged by extensive field research and a photographic database compiled over several decades. Our designs fuse innovative ideas with reliable solutions, blending stunning imagery with state-of-the-art interactive media; crafting lively environments that effectively educate and entertain visitors while spreading the conservation message.
We are the proud creators of "Egypt's Wilderness", the region's first natural history channel on YouTube, through which we have now broadcast more than 20 of our documentaries some of which are listed below.